Give yourself the gift of romance this summer, and focus on things that will bring you joy.
When you're single, it's easy to feel like it's only possible for couples to romanticize summer. Seeing so many couples everywhere, especially if you're dealing with heartbreak, can feel like you're taking bullets constantly.
Yet, from many years of experience, I've found that even when heartbroken it is still possible to enjoy the sunshine and make some amazing memories. Romance is not just for couples in love, it's also for us single ladies…in fact, being single can be just as magical!
Vibrant colors, warm sunshine, and endless possibilities are awaiting you in the summer months, especially if you focus wholeheartedly on yourself. It's a perfect time to reset your life. It's also the season for embarking on adventures, taking risks, and optimal self-care.
To become your best self, and enjoy your best life, you need to give yourself the best, so this season tap into self-love and self-care. This is your sign to embrace a "hot girl summer". To get you started, here are 55 great ways that you can romanticize your summer as a single lady.
This blog post is in collaboration with seven other bloggers offering you an array of ideas to make your summer one to remember. Check out all of their collaboration posts linked below which I'm sure you will love.
Make A Summer Time Vision Board
Jump onto Pinterest, and search for inspiring imagery to envision your perfect solo romantic summer. Put all the images, and some summer quotes into a vision board on Canva. Put it somewhere visible to keep you inspired throughout the summer season.
Summer is also a perfect time to revisit all your goals and intentions that you set at the start of the year. Review your progress so far, and adjust or set some new goals for the rest of the year.
Write Out A Summer Bucket List
Kickstart your summer by making a list of activities and experiences that you'd love to do. Whether it's having a picnic in the park, going to an event, traveling, learning a new skill, or going to a fancy restaurant, having a list will keep you going on down days.
To romanticize summer, remember to include some self-love and self-care in your list.
Be The Main Character This Summer
How would the main character AKA the highest timeline version of you have an amazing summer to remember? How would she dress? What would she eat? Where would she go? what activities would she do? Who would she spend time with?
Write it all down with your bucket list to help you have a main character hot girl summer.
Create An Uplifting Summer Soundtrack
One of my favorite things to do in the summertime is to create happy playlists that make me want to sing my heart out and dance in my living. Create your very own Summer soundtrack and play it every morning to start your day with good vibes.
Buy Yourself Flowers
Take your cue from Miley, and buy yourself flowers. Beautiful fresh flowers are just an instant mood booster and a low-cost way to bring yourself a little joy. If your budget is tight, look out for deals on flowers in places like grocery stores where they are often cheaper than from florists.
Eat & Drink The Rainbow
Summer food is so colorful and vibrant, and it's a great time of year to supercharge your healthy eating. Experiment with salads, smoothies, and fruity treats. Make it fun by trying new things.
With so many delicious fruits and veggies available in the summer you could also try color meals; an orange day, a red day, a green day, a yellow day, a purple day, or a white day.
Drink Your Morning Coffee Outside
Starting your day outside is an easy way to enjoy the summer weather, and improve your cortisol levels. If you're feeling energetic first thing, put your coffee in a flask and go for a stroll around the neighborhood.
Unplug From Social Media Over The Summer
Give yourself a break from your devices. You'll find it hard to romanticize summer and be the main character if you are on your phone constantly seeing couples or comparing yourself to others. Try taking some time to live in the moment for once. TikTok and Instagram aren't going anywhere.
Go On A Photography Walk
Grab your camera and embark on a photography walk through scenic areas of your city or nature trails. Capture the beauty of blooming flowers, colorful street art, cityscapes, or serene landscapes. Photography allows you to see the world through a different lens and appreciate the small details that make summer so enchanting.
Treat Yourself To Something Special
No matter what your finances look like, it's always possible to treat yourself to something special. If you're totally broke, maybe you can make yourself something with things you already have OR set yourself a challenge to find something that will bring you joy at a specific price point.
Start A New Creative Hobby
If you are lacking ways to be creative and spark joy in your job or daily life, try out some new creative hobbies. Get drawing and painting supplies, try cooking new recipes, give gardening a try, watch youtube dance tutorials and master a style of dance, start a blog, and learn to sew or knit.
Experiment with different activities, and you'll probably shock yourself with what you discover you're good at.
Embrace the Art of Slow Living
Summer is the perfect time to slow down, and enjoy a more relaxed pace of life. Practice mindfulness, indulge in regular self-care rituals, and take time to be in the present moment.
Give yourself permission to pause and enjoy the simple joys around you, like a warm breeze, a blooming flower, or a lazy afternoon in the sunshine.
Romanticize Summer With Sunrises and Sunsets
Wake up early to witness the breathtaking beauty of a summer sunrise. Alternatively, find a peaceful spot to unwind and enjoy the colorful spectacle as the sun sets. These moments of solitude can be a perfect way to romanticize summer.
Enjoy Outdoor Solo Dining
Make the most of the warm evenings by dining al fresco. Explore outdoor dining spots, rooftop restaurants, or create a charming ambiance on your own patio. Savor delicious meals, sip on refreshing cocktails, and relish the joy of indulging in culinary delights under the open sky.
Start Your Summer Reading List
Making time for reading is harder when your schedule is typically jam-packed. Look for a new series to get lost in or check out a self-help book for inspiration. Reading is a great way to round out your vocabulary. It's also great for "going" on an adventure when you can't physically go anywhere.
Go To Outdoor Concerts
Outdoor concerts and festivals are so much fun!!! Research events happening in your area, and get out of your comfort zone. There's something so romantic, and joyous about dancing under an open sky with great music and fellow concert lovers.
Take A Stargazing Adventure
Escape to a secluded spot away from city lights and immerse yourself in the beauty of the night sky. Lay out a cozy blanket, identify constellations, and make a wish upon a shooting star. This serene and awe-inspiring experience will awaken your sense of wonder.
Go On An Adventure Locally
A lot of the time, we're unaware of all the things happening right in our backyard. Make a list of places you could visit in your local area, and research local things happening around you. This could be taking day trips, visiting local museums, or even something as simple as going to a farmers market.
Revamp Your Home
If you put off your spring cleaning, don't fret. Invest in a few items that will make your home more cozy. Since it's summer, purchase new sheets that'll keep you cool, a removable shower head, or buy fresh flowers for your home every week.
Update Your Wardrobe To Feel Your Best
The summer is a great time to switch out your wardrobe and treat yourself to some new pieces. Use it as a time to update your look. What is your style? How would the main character's version of you dress? Don't be afraid to experiment a little!
Try something new each week
Whether it's exploring a new place, trying out different cuisines, or learning a new craft there are so many ways to expand your horizons and get out of your comfort zone a little.
Visit Local Coffee Shops
If you work from home, switch up your routine by taking your work to a coffee shop. If you have friends that work from home, invite them too. This will allow you to change your pace and make the workday fun.
Have A Summer-themed Movie Night
Invite your friends over for a cozy movie night featuring your favorite summer-themed films. Set up a projector or create a cozy indoor setup, and enjoy classics like "Dirty Dancing," "Mamma Mia!," or "The Notebook." Let the movies transport you to a world of summer romance and nostalgia
Talk To Someone New Every Day
If you are a fan of rom-coms then you'll know that the main character in every rom-com movie or book meets their new man or bff by talking to strangers. So to romanticize summer and embody the main character's energy, it's time to get out of your comfort zone and speak to someone new every day.
Approaching and talking to strangers can be really uncomfortable, but it gets easier with practice. Go to your fave park, cafe, pub, or bar, look for someone roughly your age who seems friendly, and say hello. If it goes badly, you will never have to see them again – but you could also meet some cool new people.
Indulge in Summer Treats
Treat yourself to refreshing summer delights such as fruity popsicles, tangy sorbets, or creamy gelato. Explore local ice cream shops or try your hand at making homemade frozen treats for a delicious and satisfying summer indulgence.
Have a Picnic in the Park
Pack a basket with your favorite snacks, and a cozy blanket, and spend an afternoon enjoying a leisurely picnic in the park. Invite friends or take some time alone to bask in the beauty of nature.
Explore Art Festivals and Street Fairs
Discover local art festivals and street fairs happening in your city or nearby towns. Immerse yourself in the vibrant atmosphere, admire unique artwork, and support local artisans while experiencing the creative energy of summer.
Discover Local Farmers' Markets
Exploring the vibrant colors and flavors of the summertime by visiting local farmers' markets is a great way to romanticize summer. Pick up yummy fresh produce, some homemade treats, and enjoy the community atmosphere while supporting local businesses.
Go For Lunch Or Brunch Somewhere Fancy
Give yourself permission to splurge occasionally by treating yourself to lunch or brunch in a nice restaurant. If funds are tight it's a more affordable way to eat at expensive places. If you're trying to manifest more money into your life, it will also help you to raise your vibration and attract things you are desiring.
Give Yourself A Makeover
To the girlies that love wearing nothing but the color black, it might be time to invest in a little color. Look for pieces that make you feel confident and comfortable while helping you stay cool in warmer temperatures.
Attend Outdoor Theater Performances
Check local listings for outdoor theater performances, such as Shakespeare in the Park or open-air concerts. Immerse yourself in the world of theater, enjoy captivating performances, and let the magic of live entertainment sweep you off your feet.
Pamper Yourself with DIY Spa Treatments
There are so many spa treatments that you can create using natural ingredients. Go on Pinterest, YouTube, or Social Media to get some ideas, and treat yourself to scrubs, facemasks, lotions, soaps, or hair masks for luxurious at-home pampering,
Start A New Fitness Routine
It takes roughly 30 days to form a new habit and 66 or more days for that habit to become automatic. So the summer is a great time to up your fitness and start any new fitness routines you've been considering. Romanticize summer by feeling your best and trying out any new classes you've wanted to go to.
Visit A Popular Tourist Attraction
Solo dates can also be daytime adventures too! Romanticize summer by taking yourself out to popular tourist attractions that you love or have always wanted to go to.
Create a Cozy Outdoor Reading Nook
Transform a corner of your outdoor space into a cozy reading nook. Set up a comfortable chair or hammock, add soft cushions and blankets, and surround yourself with plants and twinkling fairy lights. Dive into new books while enjoying the fresh air and gentle breeze.
Cook Yourself A 3 Course Meal
Treat yourself to a fancy meal on a budget by creating your own 3-course meal. Get creative, and choose foods that you love. Make it a date for yourself by dressing up, and setting the table with candles.
Sip Cocktails On A Patio
One of my absolute favorite ways to romanticize summer is to enjoy cocktails and mocktails on patios, especially by water.
Prioritize Journaling Every Day
Journaling is such a great way to work through your thoughts and feelings. Put some time aside over the summer to explore your thoughts, feelings, dreams, and goals you have.
Plan & Enjoy A Self-Care Staycation
You don't need to go to a spa to enjoy some luxurious pampering, you can also pamper yourself at home. Spend an afternoon or a weekend prioritizing self-care; everything from facials to nails, to a long soak in the tub with candles. Stock up on healthy treats and meals that you can enjoy while you make yourself look and feel great.
Get Out Of Your Comfort Zone
Whether it's going to an event by yourself or just facing a fear you have, try to do something that puts you out of your comfort zone a little. You'll have stories to tell, and you may even surprise yourself!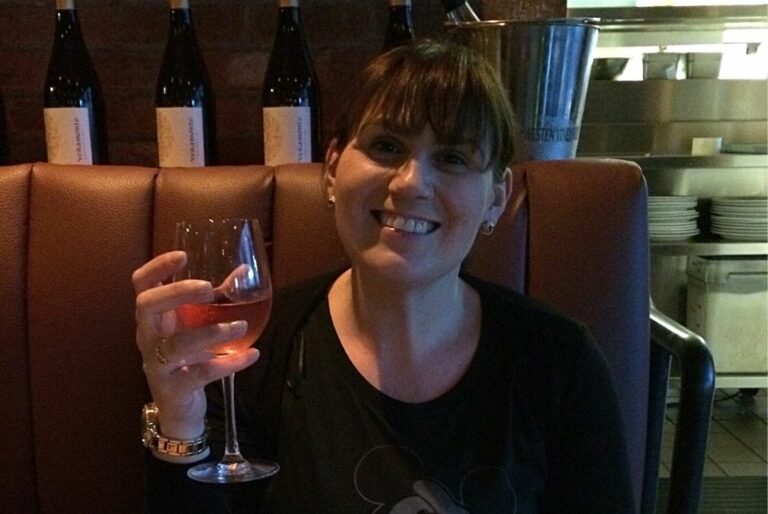 Take Yourself Out On A Boujie Solo Date
Eating alone in public environments is something that people can really struggle with, but there's nothing wrong with it at all. Romanticize summer by getting all dressed up in something you feel good in and taking yourself out on a dinner nice date or two. Once you've done it a few times, you'll realize that it's not as scary as it may seem.
Learn To Dance
Express yourself and boost your confidence by signing up for some dance lessons. You could try salsa, tango, hip-hop, freestyle, or even pole dancing to get fit while embracing the joy of summer.
Make Something Nice For Yourself
Go on Pinterest, and get lost in creative boards for some ideas of things you could make for yourself or your home. Maybe there's a piece of furniture that could do with a makeover or there's pretty wall art you could replicate. The goal is to make something joyful that will make you smile.
Take a Solo Beach Retreat
Plan a weekend getaway to a serene beach destination. Relax, enjoy the feel of the sand beneath your feet, and let the calming sound of crashing waves rejuvenate your spirit. Pack a book and some snacks to make a day of it.
Explore Local Trails
Embark on a solo hiking or biking adventure along scenic trails near you. Immerse yourself in nature, breathe in the fresh air, and let the serenity of the surroundings inspire and uplift your spirit.
Go on a Solo Road Trip
Embark on a spontaneous road trip to explore new destinations. Discover hidden gems, indulge in local cuisine, and let the open road lead you to unexpected adventures.
Volunteer for Outdoor Events
Find local outdoor events, such as charity runs, festivals, or community clean-ups, and volunteer your time. Not only will you contribute to a meaningful cause, but you'll also meet like-minded individuals and experience the joys of giving back to your community.
Explore Thrift Shops
You can snag some amazing finds in thrift shops, including great books to read, pretty things for your home, or a new outfit. Spend an afternoon visiting all the ones in your area and see what bargains you can get.
Take A Solo Vacation
If you're feeling brave enough, take a longer trip somewhere on your own. Solo traveling is one of the best things you can do to reset, build your confidence, have new experiences, and meet new people. Whether you just go away for a couple of days or several weeks, visit somewhere you love or an unfamiliar place to have some new adventures.
Go on a Sunset Cruise
Experience the romance of a sunset cruise on a nearby lake or river. Set sail on a boat or join a guided tour, and witness the mesmerizing hues of the setting sun reflecting on the water. It's a perfect opportunity to relax, soak in the beauty, and create unforgettable memories.
Binge-Watch Your Favourite Shows
When it's too hot outside, or you just want to do nothing, it's ok to have a day at home on the couch occasionally. Make it a romantic solo date at home with your favorite food and drinks. Unplug your phone and just enjoy having a break from life for a little while.
Give Yourself Permission to Relax
To romanticize summer, you need to be in your feminine energy enjoying the present moment and letting things come to you. So whether you are watching your fave show at home, or lazing at the beach, do it guilt-free. Summer won't be much fun if you are constantly on the go.
Clean Out Your Social Media
Are there any people you follow on social media who just always leave you feeling icky or down about yourself? It's time to stop following everyone whose content doesn't inspire, motivate, or just generally lift you up. Your feed should be full of people who have a positive effect on your mental and emotional well-being.
Also, remember that most people curate their content to put themselves and their lives in the best possible light. I guarantee that all those happy couples online are not as happy or secure as they like to pretend they are. Learn to recognize that a lot of what you see on social is pretty fake.
Romanticize Summer By Capturing All The Memories
Invest in a quality camera or use your smartphone to capture the beauty of summer. Take snapshots of stunning landscapes, capture candid moments with friends, and document your adventures to relive the memories later.
Whatever you decide to do, just remember that being single during the summer doesn't mean that you can't experience the magic of the season. There are so many ways that you can romanticize summer by yourself so go ahead and make this summer your own extraordinary love story.
For more ideas to romanticize your summer, read the other collaboration posts by these talented bloggers.
The Dating Bitch
Environline
VicSt.Michael